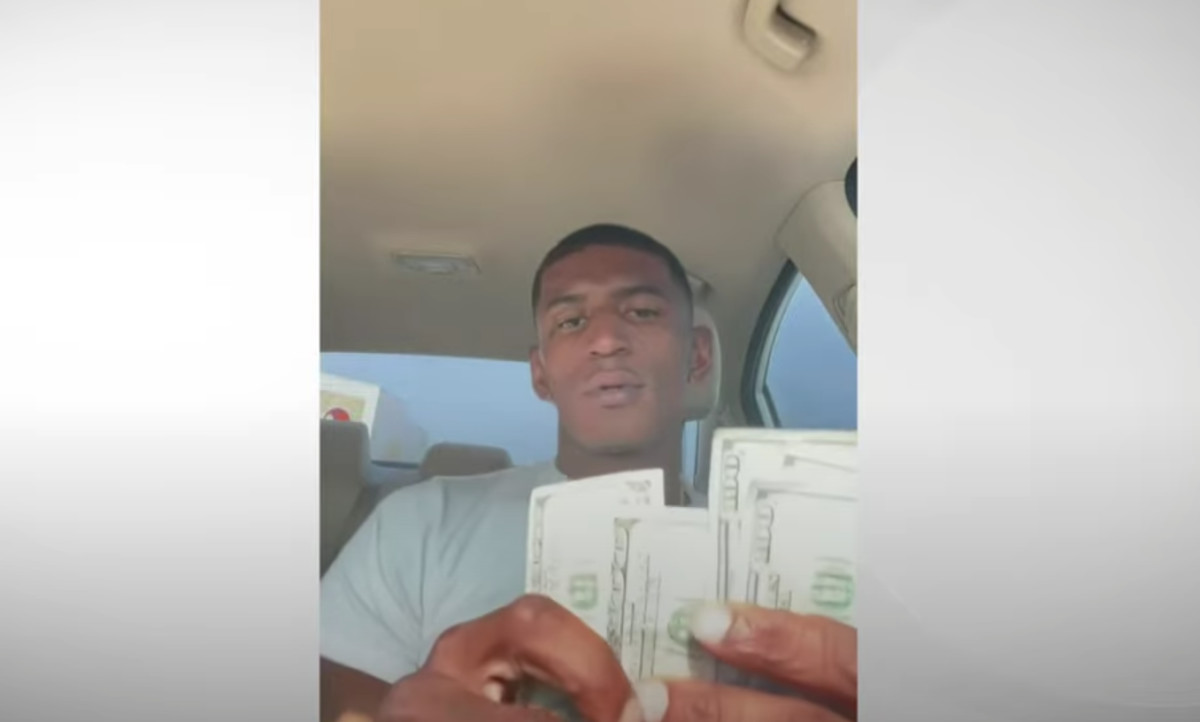 Video appears to show Hitman counting the money he received for killing the TSA agent
Miami-Dade prosecutors released video showing suspected hitman Javon Carter counting stacks of cash believed to be payment he received for killing Le'Shonte Jones in May 2021, NBC Miami reports.
"Another day at the office," Carter, 29, said in the video found on his phone as he counted several stacks of $100 bills in a car. Jasmine Martinez, 33, is accused of fraudulently obtaining $15,000 through the Paycheck Protection Program (PPP) loan in April. Investigators noted that Martinez withdrew more than $10,000, which was allegedly used to carry out the murder-for-hire plot.
"Bank records have been obtained that show a series of cash withdrawals of over $10,000 and/or payments that occurred in the days leading up to the homicide," the warrant states.
Martinez was arrested and charged with assault and battery in 2018 for allegedly beating Jones, whom she knew. After Jones testified in court against Martinez two years later, she was robbed at gunpoint in a parking lot by two men. One of her attackers was Martinez's ex-boyfriend, Kelly Nelson.
After Jones agreed to testify against Nelson, who is currently behind bars for armed robbery, Martinez expressed a desire to seek revenge against Jones. In a February 2021 phone conversation with an incarcerated Nelson, Martinez said "she's 'ready to go kill that hoe' and that (Jones) has to 'die'".
Her boyfriend Romiel Robinson allegedly helped orchestrate a meeting between Martinez and Carter believing she was dealing with "a life or death situation." In March, Jones was allegedly harassed and bribed not to testify against Keyanu Queen, the other person involved in her robbery.
Less than two weeks after receiving her PPP loan, cell phone records appear to show Carter was at Jones' apartment complex on April 30 and May 1. Two days later, Jones was fatally shot with her 3-year-old daughter, who was also injured at the scene, by her side.
Carter faces charges of first degree murder, first degree murder with a deadly weapon, conspiracy to commit first degree murder, two counts of witness tampering and two counts of possession of a weapons by a criminal. He requested a jury trial and was held without bail.
Martinez faces similar charges as Carter and is also being held without bond. Following his arrest, it was revealed that Robinson was involved in nine cases, including Jones' death. Their next hearing is scheduled for April 8.