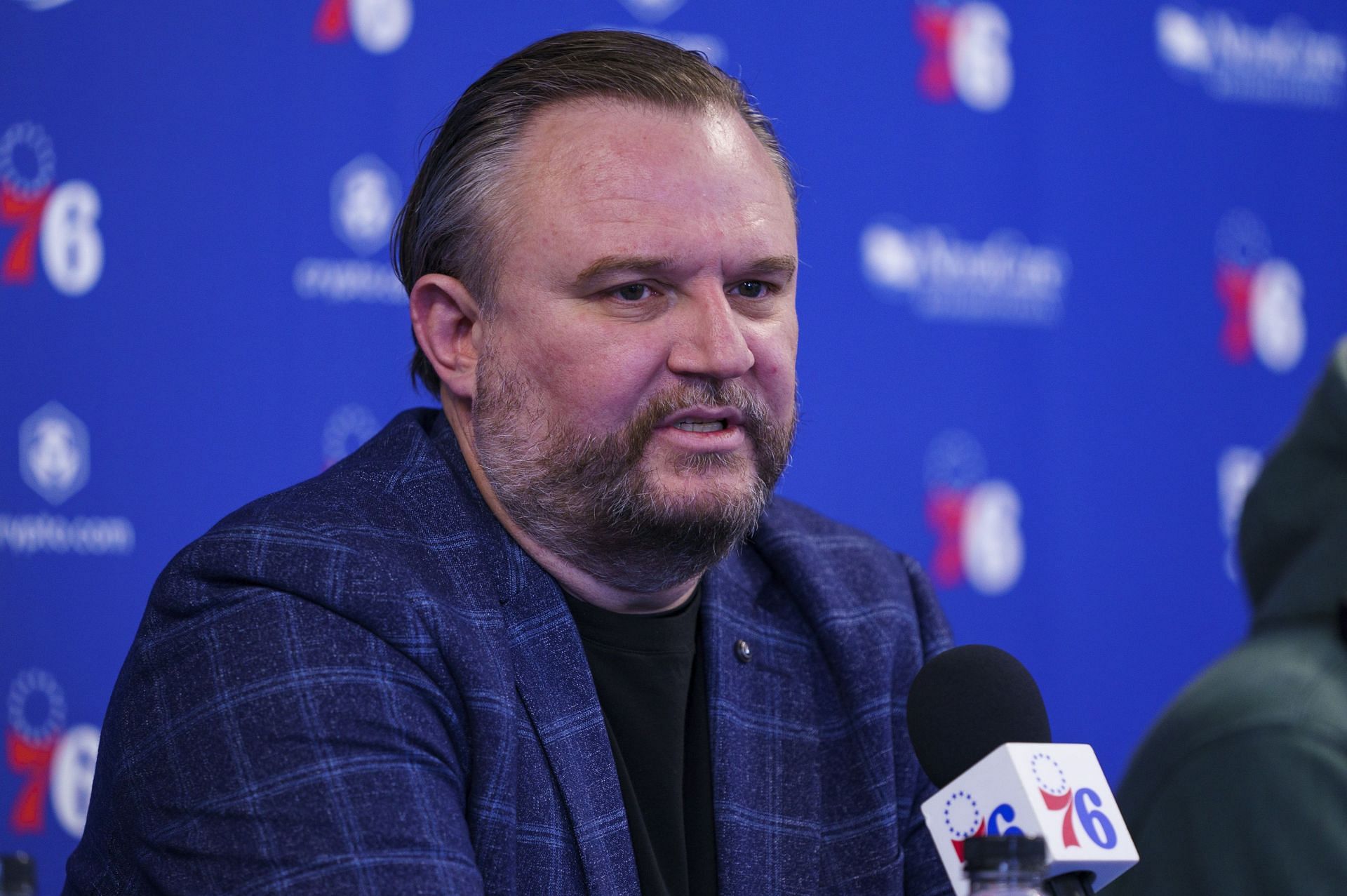 League insiders speculate Philadelphia 76ers and Dallas Mavericks making potential move for NBA finalist
The Philadelphia 76ers and Dallas Mavericks are constantly looking for ways to improve their roster and win the elusive championship. The latest rumors suggest that their missing piece could be found in the summer of 2024.
According to Boston Celtics insiders Jack Simone and Keith Smith, the 76ers and Mavericks will have their eyes on Jaylen Brown when he enters free agency in the summer of 2024. Simone and Smith believe the Detroit Pistons and Memphis Grizzlies could also be in the mix.
"TThe Dallas Mavericks should be constantly on the lookout for a co-star to partner alongside Luka Doncic, and if they drop a contract or two by 2024, they could make room for Brown. Not only would Brown be able to take away some of Doncic's scoring charge, but he would also likely be the best perimeter defender on the team.
"Similar statements can be made for teams like the Memphis Grizzlies, Detroit Pistons and Philadelphia 76ers, all of which could be looking for new faces to partner with their respective stars by 2024. Ja Morant, Cade Cunningham and Joel Embiid would all jump at the chance to play with Brown.
"Again, though, that line of reasoning would be banking on the idea that Brown is fed up with Boston, and from everything we've seen, that doesn't appear to be the case right now," Simone and Smith said. .
Jaylen Brown is currently halfway through his four-year contract which he signed in 2019 for a value of $110 million. The guard is expected to be paid more than $26 million and $28 million over the final two seasons of his contract, respectively. Brown will enter free agency in 2024 and be at the peak of his powers.
Given the noise around Jaylen Brown potentially headlining Kevin Durant's package, there's a chance he wants to leave the Celtics in 2024. That comes after being their best player in the playoffs this year and the having led to the NBA Finals.
---
Can the Philadelphia 76ers welcome Jaylen Brown?
The Philadelphia 76ers are in pole position to sign Jaylen Brown in the summer of 2024. They have enough room to sign guard if they move on from James Harden that summer. Harden is an unrestricted free agent in 2024 and could be a free agent if his performance doesn't improve over the next two seasons.
Tobias Harris is yet another massive wage loss the Philadephia 76ers could make as he is another player hitting free agency in the summer of 2024. Harris is expected to earn nearly $40 million in the 2023 season- 24 and Harden will win $35 million if he chooses his player option.
If the Philadelphia 76ers fail to win a championship before 2024, it's likely they'll leave Harden and Harris. They could choose to build around Brown, Joel Embiid and Tyrese Maxey.
---