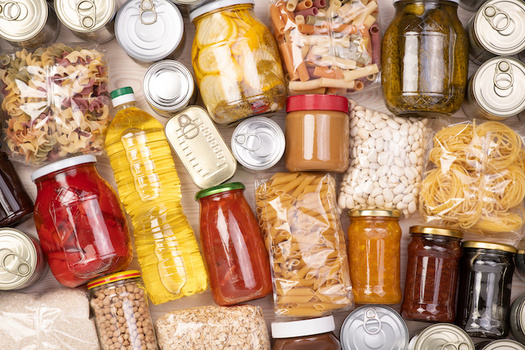 KY Food Bank Demand Rises Amid Inflation Fuel Costs / Public News Service
Food banks are struggling to maintain operations as they face rising fuel costs, inflation and increased demand driven by the end of food aid in the age of poverty. pandemic.
Supply chain issues have tightened the flow of donations to the God's Pantry food bank in Lexington, said general manager Mike Halligan, and getting a variety of food items has been a challenge. He said the expiration of the Commonwealth Health Emergency Declaration in the pandemic ended additional SNAP benefits for households already affected by increases in the cost of living.
"So their economic impacts are tighter," he said, "and they have to deal with inflation and supply chain crunch when they have fewer benefits to spend."
Nationally, federal figures show that food insecurity is on the rise, especially among children. In 2020, more than 6 million children suffered from hunger. Kentucky families who need help can text the word "FOOD" or "COMIDA" to 304-304 to find a nearby site to pick up free meals. The dining sites are operated by No Kid Hungry Kentucky and the United States Department of Agriculture's Summer Meals Program.
Halligan said the cost of fuel for food bank trucks to deliver food to communities in central and eastern Kentucky has also increased significantly.
"Our fuel costs are up 15.2%, to nearly a quarter of a million dollars," he said. "That's $32,000 more than a year ago."
In addition to donations, Halligan said food banks are looking for volunteers to help distribute food during the summer months.
"It's because those who have families who don't go to school during the summer don't have access to the national school meals programme," he said, "and therefore the food bill of households with children increases during the summer".
Federally funded child nutrition COVID-19 waivers are due to expire on June 30. Most Americans say they support the permanent expansion of SNAP benefits, according to a survey conducted earlier this year by the Purdue University Center for Food Demand.
get more stories like this via email