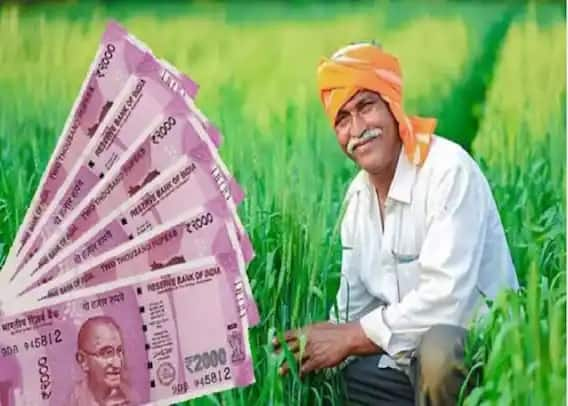 Here's how farmers can check the benefits of the 10th installment of the PM Kisan program
Prime Minister Kisan Samman Nidhi Yojna: The 12 million farmer beneficiaries of the PM Kisan Samman Nidhi program will now have to undertake a different procedure to verify their status compared to the previous situation.
What is the change
Previously, beneficiary farmers could get application status information through their mobile phone number on the official website of PM Kisan Nidhi Scheme.
In addition, details of the amount deposited in farmers' bank accounts under the PM Kisan Nidhi scheme are available to them. However, changes have been made to it and farmers will now only be able to know the status through their Aadhaar and bank accounts.
Due to the government's major changes to PM Kisan Samman Nidhi Yojana, this will now impact over 12 million registered farmers. Until now, farmers could check their status via a mobile phone number after registration.
Now, farmers will not be able to see their status through mobile number and they will have to provide further details with Aadhaar number and only then any important information related to the scheme will be accessible to them.
Why these changes were made
The government has changed the rule because so far any farmer can enter their mobile or account number in PM Kisan portal and know the status of their remittance, but it also allows others to get Farmer remittance information simply by entering their mobile numbers.
There have also been reports of misuse of this easy method due to which the government has now allowed it to be known only by entering the Aadhaar number.
10th payment already in the accounts
Prime Minister Narendra Modi had announced the transfer of the amount of Rs. 2000 of the 10th installment to the farmers' account on January 1 under Prime Minister Kisan Yojana. Now if the farmers want to know the details of the money deposited in their account, they will have to go through this process
Visit website pmkisan.gov.in
Click 'Kisan Corner' on the right side of the website
Now click on the "Beneficiary status" in the options
To view the status you need to enter few details like Aadhaar number, bank account and mobile number
You can find out whether your name is on the list or not after completing this process.
What is PM Kisan Samman Nidhi Diet?
Under the PM Kisan Samman Nidhi Scheme, financial assistance of Rs. 6,000 is given annually to beneficiary farming families. It is given in three equal installments of Rs. 2000 each and deposited in the farmers' account at an interval of 4 months. The amount is sent directly to the beneficiaries' bank account via Direct Benefit Transfer (DBT).