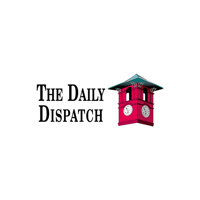 Food Bank Expands Services to Haliwa-Saponi Tribe | News
[ad_1]
HOLLISTER – Hunger is a national problem. The United States Department of Agriculture estimates that more than 13 million people in the United States are "food insecure" – meaning they often do not have enough to eat.
And hunger is also a problem in North Carolina. Gene Nichol, professor at the UNC School of Law, wrote: "The state's food insecurity rate is the eleventh highest in the country. … Hundreds of thousands of children in North Carolina year after year don't have enough to eat.
The COVID-19 pandemic has made the problem worse across the country, but it has disproportionately affected the Native American population. According to the Central and Eastern North Carolina Food Bank, many members of the tribe face food insecurity.
The food bank is working with the Haliwa-Saponi tribe to fight hunger in Halifax and Warren counties.
Kathy Harris, community outreach coordinator for the Haliwa-Saponi Tribe, said nutrition assistance is a regular service in Halifax County. Now it is available in Warren County. Food is distributed from the Rev. CH Richardson, which is next to the Haliwa-Saponi Tribal School in Hollister.
Families and individuals can pick up food packages containing frozen, canned and boxed items.
The food is also distributed by the Warren County Senior Center under the direction of Vicki Stokes. Requests for food distribution in January can be obtained at the center.
Group meals and food packages for people confined to the house are being planned, Harris said. She described the problem of providing food to people who need it.
"Some people don't want to come and get it because they are afraid," she said. "Even at this point we have people who are still isolated, and they don't want to go out, even when we offer to put it in their car, [and] they don't have to go out.
The Food Bank and the Haliwa-Saponi Tribe are continuing their partnership. Food bank staff meet with tribal members every week.
"We just want to make sure no one is hungry," Harris said.
[ad_2]