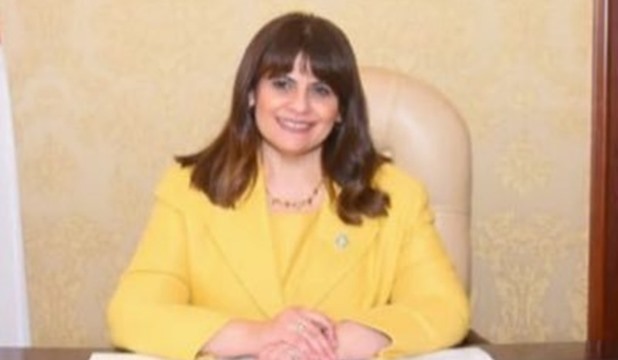 Emigration minister offers banking services to Egyptian expats
Minister of State for Migration Soha al-Gendy on Sunday discussed with Chairman of the Board of Directors of Bank Misr Mohamed al-Etribi the possibility of providing specialized banking and investment services to Egyptians abroad .
The talks also touched on the possibility of increasing remittances from Egyptians abroad, an important source of hard currency in Egypt.
The talks are part of the ministry's strategy to encourage Egyptians living abroad to increase their investments in their country.
The Minister outlined the recommendations of Egyptian expatriates that were presented during the third edition of the Conference of Egyptian Entities Abroad, held in August.
She said the ministry will promote the new savings and investment products in face-to-face meetings or via video conference with Egyptian expatriates.
Etribi, for its part, said the bank is ready to provide all banking services to Egyptian expats, noting that the bank has more than 800 branches in Egypt, including five branches in the United Arab Emirates.
The bank also has a branch in France, an affiliate bank in Germany as well as representative offices in Russia, China, South Korea and Italy, he added.
Soon the bank will open a branch in Saudi Arabia, he said.
He found out about home loans offered by the bank to Egyptians living in the UAE to help them buy residential units back home.