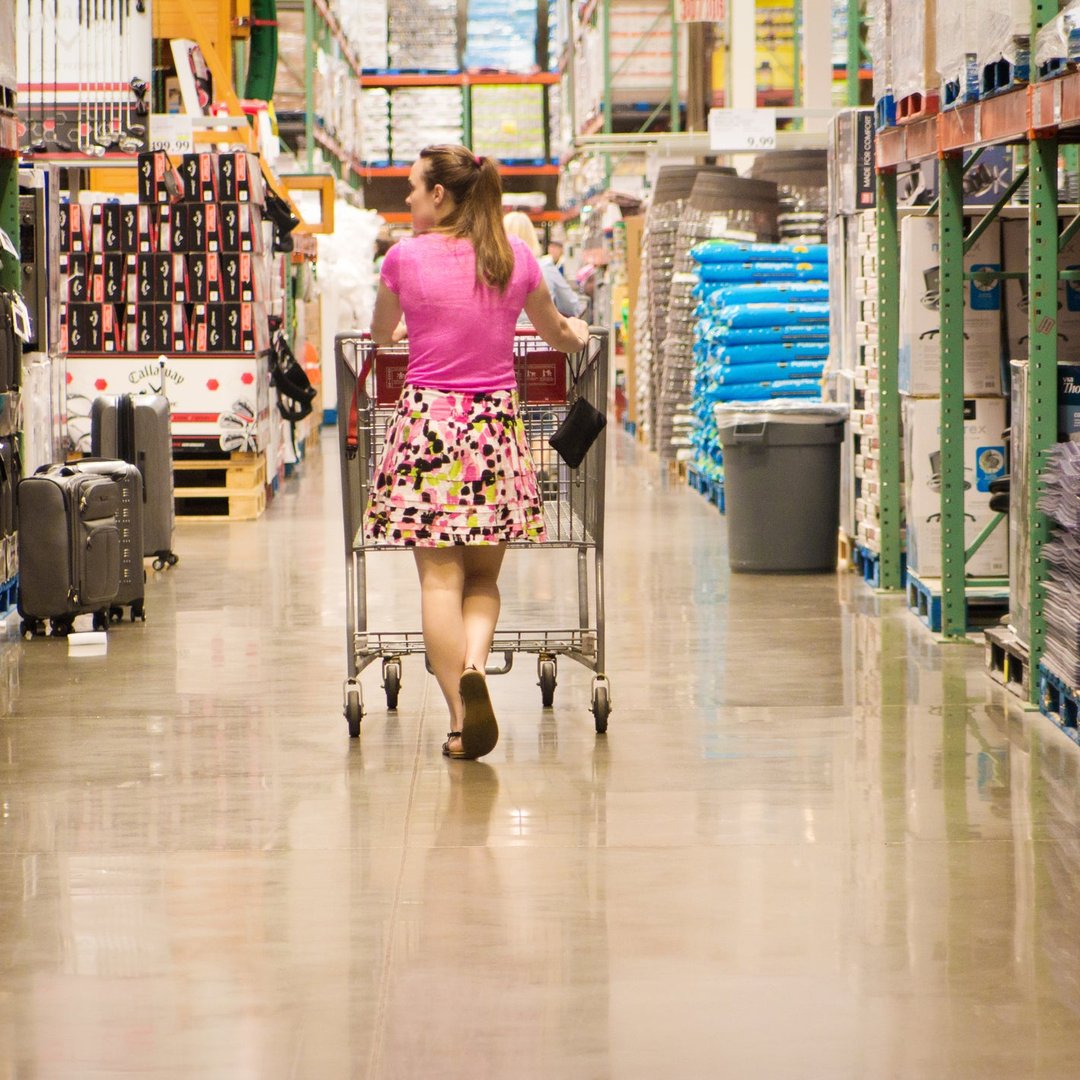 Do this before committing to a Costco or Sam's Club membership
This decision could help you avoid wasting money on a subscription you won't use.
---
Key points
Membership stores like Costco and Sam's Club can help you save money with bulk purchases.
You don't necessarily need to be a member to visit the store and see if it's right for you.
---
Many households invest in Costco or Sam's Club memberships to save money on necessities. You might be considering joining a warehouse club to stock up on bulk items and reduce your overall expenses. Before committing to an annual fee, you should first see if this type of store is right for you. Find out how you can do it.
Membership-based stores like Costco are popular. You've probably had a friend who raves about the great deals he's landed. Many people save money and benefit from this type of membership. Some product prices are lower than prices found in other stores.
But this type of membership is not for everyone. You should consider your spending habits and needs before paying a membership fee.
Did you know you can visit your local warehouse club before becoming a member? By doing this, you can get a better idea of ​​available product offerings, prices, and the type of shopping experience you can expect as a member.
If you don't visit before investing in a subscription, you risk wasting money.
Visit Costco with a friend or family member
All Costco members are allowed to bring up to two guests each time they shop. If you know someone who loves their Costco membership, ask to join them on their next purchase so you can experience the store for yourself.
You can also score Costco offers without a membership. You can shop online, go to your local pharmacy, or get an eye exam. It should be noted that you will have to pay an additional 5% when shopping online as a non-member.
Get a 24-hour guest membership at Sam's Club
If you are considering joining Sam's Club, you can visit your local store before becoming a member.
An easy way to do this is to get a free guest membership. This type of membership is valid for 24 hours. Although you don't pay to get a guest pass, you will be charged a 10% service fee on all purchases.
Another option is to visit Sam's Club with a friend or family member. If you know someone who is a member, ask to join them on an upcoming shopping spree. If you want to buy something, you can charge them and pay them back later.
Don't want to set foot in a store? You can also shop online with Sam's Club without being a member. You will pay a 10% service charge when placing an order online as a non-member.
Make sure a warehouse club membership is right for you
Before paying for an annual Costco or Sam's Club membership, make sure it's a good investment for you and your family.
If you like to buy in bulk, have extra storage space, and buy the products sold there regularly, this can be a great way to lower your grocery bill and keep more money in your bank account.
We're all looking for ways to spend less money because inflation makes everyday products and services more expensive.
For more money-saving tips, check out our personal finance resources.