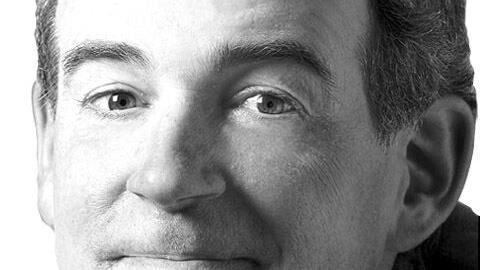 Danforth: what it was before | Notice
To "marinate" something, you visit the world of cooking. To witness someone's marinade in Aspen in the last century, you met at Ute City Bank restaurant.
The Bank was as close to the city's zero point as possible. It was not a place to hide. It had windows on three sides (some on an interior arch). Even the bar had three sides, with a legendary vault installed high above. Today it is the Marcus women's boutique, a "lifestyle boutique". Back then, it was seeing and being seen.
Or see and be marinated.
Since the Bank was the epitome of downtown, it was usually busy for lunch, dinner, and overnight. The town of Ute adhered to the Aspen dress code. No one, under any circumstances, wore a costume. A costume, seen inside the Ute City Bank, had consequences.
According to legend, the only costume dwellers in town were IBM, IRS, or DEA. Alphabet soup. Even the judges wore robes, not suits. If you saw one in there, you were watching a very lost wedding party from out of town or the relaxing cast of one of Aspen's many theater groups, or a very lost lawyer.
Wearing a suit was a must see. And look. You were subjected to the "treatment", according to legend.
My newspaper, the Aspen Daily News, was young. Computers weren't quite the scene yet, so we "composed" the paper on an elegant IBM "Correcting Selectric" – a sophisticated electric typewriter that weighed more than most of us. We rented one from IBM.
This beautiful machine broke down one day, but we needed it every day to run the copy readers that readers would see in the newspaper. We told IBM we needed a quick fix and a loan. I then learned about IBM's corporate policy. They would fix it in due time, no loan. And if you read your lease, you would know that the payments are continuing.
I told IBM that they could pick up their machine, and they sent someone to meet me in Aspen with an invoice.
I made a reservation at Ute City at midday. To be late in fashion, I arrived at 12:15. The big boss of IBM was seated elegantly. He glanced around and noticed that everyone was looking at him. Who was he, where was he from and what was he doing in town?
He developed a fine sweat by the time I arrived. He had been softened. It was pure drama. This guy would do whatever I asked him to just get out of there. It was no longer about an abandoned machine and a lease.
The only other time I dared to try "the cure" was on another Alphabet member, the IRS. At the time, the newspaper was only a sole proprietorship – the type of organization viewed by taxpayers as a hotbed of cash and misconduct. Indeed, we have been selected for a random audit. I invited the agents to meet me at the bank before going to the office. Of course, I arrived a bit late.
They got right to the point. What have I done, they asked, loads of money that I need to collect from the classifieds? I don't know, I replied. It's in the hands of our classifieds department. He's going to the bank.
How did I know it had gone to the bank?
"If the money disappears, they get shot," I reassured them with a straight face.
"Beaten down?" asked an agent.
"Absolutely," I replied. "It's the Wild West. We are not joking. The cemetery is the same as that which houses the grave of the original owner of the Bank, HP Cowenhoven. At that, I smiled at owner Jere Michael, who was enjoying the scene.
The agents kind of gave up. They decided I was honest, a lost cause, or both. We were given a clean rating which was good. We were hardly worth their time.
The town of Ute seemed very theatrical. There was an old phone booth. One night we were a little too far in the past remembering a legendary engineer from KSPN, where I had worked before starting the diary. The engineer had a memorable voice, and I stumbled upon an impersonation. The contents of our table required that I call the owner of the station, pretend to be the engineer, and ask for a raise.
I took up the challenge. I almost lost him laughing halfway through, but held my line, put it on the table, and ended the call courteously. A few days later, we learned that the engineer had received a nice raise – strange, because he had never asked for it.
The Ute City Bank is now gone, as are the other nearby memorable bars like Little Annie's, Andre's and the Lower East Side.
You can tell you've been in Aspen for too long when you describe places not by what they are, but by what they were. Do you remember when Mezzaluna was the Texaco station?
The writer ([email protected]) is one of the founders of Aspen Daily News and his column appears here on Sundays.