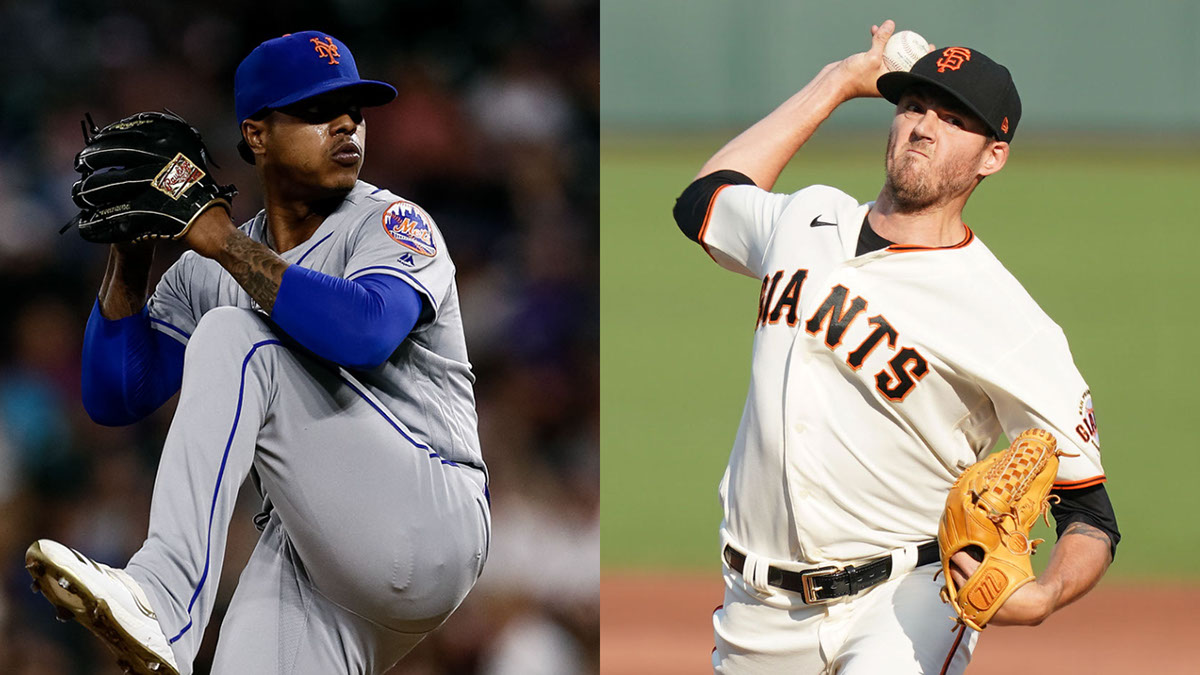 Cubs' Jed Hoyer Seeks "Value" Makes Top Free Agents Unlikely – NBC Chicago
Cubs take infuriating approach to rebuilding, GoFundMe fans originally appeared on NBC Sports Chicago
Here we go again.
No Robbie Ray. No Marcus Stroman. No big free agency games this winter for the boys at the Big North Side Market – no matter what they said on the trade deadline about all that payroll flexibility they created by getting rid of of the kernel and all this "no rebuild" rhetoric.
Whether it's a tighter budget on the part of the Ricketts family or the pride of a clever front office guy trying to outsmart the rest of the multibillion dollar industry, the Cubs president Jed Hoyer made it clear Wednesday that the Cubs are staying out of the deep end. agency free this winter.
Clever? Cheap? Good movement? Bad?
Call it what you want.
But given their lack of near-winning impact prospects in the big leagues, and given the ragged appearance of their 91-game losing lineup in the big leagues, that leaves the Cubs – and its fan base GoFundMe – looking up at another intimidating, multi-year rebuilding that figure to have a short-term feel closer to the tank than to the bank.
The Cubs could bristle at the idea that they are re-giving seasons to win at an unspecified future date ("It's hard to set deadlines," Hoyer said).
But Hoyer's repeated refrain of "not trying to win the offseason" and comparisons to the surprising Giants and low-budget Rays told as much the story of the Cubs' plans this winter as if Hoyer had conducted his leadership meetings. of restricted circle on a public session Zoom.
When asked if the extremely thin Cubs expected to be in play for one of the top two or three free agent starters on the market – Ray, Stroman et al – Hoyer said:
"I'm not going to go into what we do in free agency. I have said many times that we have financial flexibility. We have money to spend this winter. But I think it's really important that we do it in a smart way.
In other words, the mega-earning team with less than $ 40 million committed to just three deals on the books so far for next season will stay away from the deep end of free agency. and take a bulkier approach, seeking a lower cost. Upside down guys or gamers who might not be on everyone's radar screen?
"I wouldn't say that," Hoyer said. "I think it's just about being opportunistic and punchy when you feel the value is right.
"We are going to be active," he added. "We have a lot of holes to fill on this list. We have a lot of areas that we need to improve on, so I think we will definitely be active. But I think we need to be active in a way that we feel we are getting the right value for the dollars we are spending and we are also careful not to stop ourselves from moving forward with the spending just yet. "
It doesn't exactly look like a team in a large market.
But maybe it doesn't matter if there is some rationale and wisdom to the process that goes beyond spending and "value" "smart" and "being opportunistic" in some sort of empty think tank.
Because nothing the Cubs do is in a vacuum. Especially when it comes to building lists and treating fans like ATMs.
The Cubs are already the first major income team in major league history to intentionally complete full seasons to rebuild themselves. And since they make it seem like they're ready to go through at least one milder version of it again, they're charging some of the majors' highest prices for everything from tickets to merchandise to a deaf internal network.
Maybe Hoyer and his senior staff actually thwarted the rest of the sport.
How else to explain Frank Schwindel, right?
But when Hoyer falls back on the old expectation of not wanting to win the offseason and drawing comparisons to teams that won this year despite not spending much last winter, it feels more like a poor orientation or obscuration.
Perhaps this pandemic-panicked property still holds screws tighter on the budget than we thought. Perhaps the ongoing talks about the job – which Hoyer openly admits will be a factor in his team's and everyone else's plans this winter – have forced Hoyer's team to shoulder lower prices to the end of winter, assuming a lockout in December doesn't derail the whole thing.
But now is not the time to sell fans patience, no deadlines, second-tier free agent efforts, and comparisons to the gambling's poor class Tampa Bay princes.
Not two months after selling real league players, in some cases fan favorites – players like Kris Bryant, Anthony Rizzo and Craig Kimbrel, who all ended up in the playoffs. Not to mention Kyle Schwarber and Jon Lester, both of whom are in the playoffs after being dumped last winter.
And not after the kind of fourth place finish this year that is quickly reminiscent of the tanking the front office employed the last time this team was this bad.
This one came with a payoff in 2016 – even ahead of schedule.
The problem is, the next rebuild doesn't come until five years later.
It's ahead of the kind of schedule no one saw coming.
And if another long process of "stacking one good decision on top of another" to the next championship contender is the plan, then that's a problem too.
On the one hand, it very much calls into question the decisions that have accumulated over the last two or three years to get there.
And for something else, more importantly, this isn't the deal fans signed up for when they signed up for higher prices on season ticket renewals and when they shunned their noses for sign up to pay the fees for this lower Cubs network.
And if you think this is just some sort of media narrative, go back and count the growing number of empty seats at Wrigley Field after the trade deadline.
Hoyer – who was forced by property to cut payroll last year in his first winter running the operation – was clearly short in detail and long in platitudes and possibly in his first end media session. year.
With the exception of one concrete fact that no one can escape when looking at this team: "We have to improve our pitch considerably. "
Maybe they'll outsmart everyone and find enough in January and February among second-tier free agents to break their 71-91 record next year. Maybe they have a job up their sleeve that no one sees coming.
But nothing Hoyer said about their "aggressive" and "active" plans for the winter seemed very aggressive at all.
It might not make much sense to go out and throw wheelbarrows full of cash at every Kevin, Marcus, and Robbie at the top of the free agent thrower market in an offseason – even if you are. the Yankees or the Dodgers.
But blowing up the entire core of a roster that has reached the playoffs five of the previous six years, then embarking on a low-key, low-key approach to rebuilding it after promising a short deadline is hard to tolerate from a professional. sport Team.
It's infuriating and laughable for one of the most lucrative teams in the sport and a team that expects as much from their fans as this one.
Click here to subscribe to the free Cubs Talk podcast.
To download
Download MyTeams today!