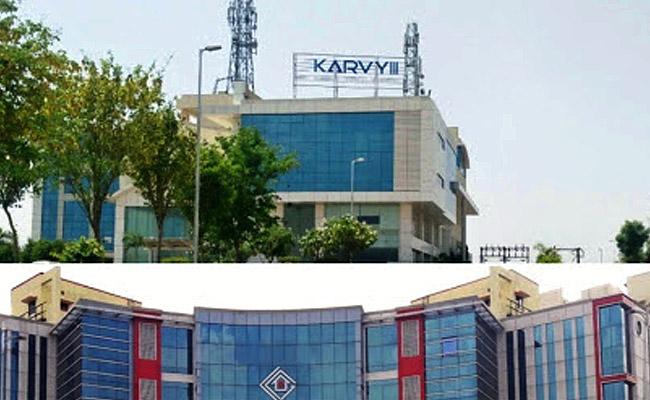 Another Karvy Stock Broking executive arrested in bank loan default case
Hyderabad's Central Crime Station (CCS) on Friday arrested Karvy Stock Broking Ltd secretary Y. Sailaja in the bank loan default case.
The police took her to a municipal court, which sent her into custody.
She allegedly created a bogus resolution allegedly passed at the KSBL board meeting held in 2018.
The arrest was made after investigators discovered that the resolution had not passed in the actual meeting, as per the original minutes of the board meeting.
By falsely representing this resolution document, KSBL Chairman and CEO C. Parthasarathy took advantage of a 350 crore rupee loan from HDFC Bank by illegally pledging the shares of KSBL clients and then in default of payment.
Meanwhile, CCS officials questioned Parthasarathy on Friday, who faces charges of taking loans from banks against the securities of his clients without their consent and of defaulting on loans.
CCS police arrested Parthasarathy for two days on Friday for questioning him in connection with a complaint by HDFC bank that he received a loan of Rs 350 crore by illegally pledging the shares. customers of KSBL and in default of payment.
Police arrested Parthasarathy on August 19 after registering a complaint from IndusInd Bank that KSBL used Rs 137 crore credit by pledging securities and shares of its clients without their consent and abusing the power of attorney.
The company defaulted on the loan by diverting the funds to its own and related business entities.
Since then, the police have questioned him twice to get more information about the case.
CCS police on Thursday arrested KSBL director general Rajiv Ranjan Singh and financial director G. Hari Krishna.
The two defendants were brought before a court, which placed them in judicial detention for 14 days.
Under Parthasarathy's leadership, the CFO reportedly embezzled funds raised from banks by pledging clients' securities as collateral to nine shell companies to show massive revenue.
As head of trade and brokerage, Singh has reportedly executed unauthorized trades on behalf of nine companies since 2014.
In November 2019, the Securities and Exchange Board of India banned KSBL for customer default. The company has been prohibited from accepting new clients and from executing transactions for existing clients.
This follows a National Stock Exchange investigation which found that Karvy allegedly sold shares of clients pledged with her through associated entities.
On August 23, Cyberabad police filed a complaint against Partha Sarathy and others for allegedly duping the ICICI bank with 563 crore rupees.
A case of fraud and criminal breach of trust has been registered against KSBL, Partha Sarathy, Yugandhara Rao and others, over a complaint filed by the director of ICICI bank.
Click here for the latest Direct-to-OTT versions (list updated daily)